This Is What Your Warehouse-Driven Business Looks Like as a Leading Player
By Rackbeat September 15, 2023
The Leading Player
It sounds dazzling to be able to call yourself "a leading player in the market" – regardless of which market you are a part of. But at what point can you actually call your warehouse-driven business that?
First and foremost, the warehouse, movement of goods and financial management all run completely automatically, as you have gotten rid of manual tools and thereby reduced the possibility of human errors.
You no longer waste energy trying to win over potential customers – with no real potential. You have set tailored goals for sales and customer retention – meaning the entire customer journey is tailored for all relevant segments.
A good amount of money is spent on career training and optimization, employee benefits are top-notch and the working environment is excellent. This means that employee satisfaction is very high among you.
One is tempted to congratulate you when you reach this stage with your warehouse-driven business.
Your business is, if not the, then one of the leading players in your specific market. This means that the owner can relax on weekends and even take a week's vacation now and then. Everything is more or less running smoothly.
Now it's time to focus on consolidating and controlling the financial gains you have achieved. But at the same time, you should try to maintain the mindset from when you were a smaller company.
This means that you should retain a reasonable amount of flexibility, ambition for more and the entrepreneurial spirit that got you to this stage in the first place.
Although no one should have their dreams shattered here, it must be said that very few companies truly achieve becoming a leading player in the market.
But, if you now want to attempt to reach this level – or maintain your position, you should have complete control over data collection at a minimum, connect all management systems in the business and automate manual work processes.
Yet – how do you do that?
Scale Your Business and Skip a Few Stages with an Inventory Management System
If you have, advise or work for a warehouse-driven company that seeks to take a few steps up the growth ladder, there are 3 things that are crucial for ensuring success.
These 3 things are:
Overview – especially over your data, supply chain and your inventory flow.
Automation – meaning the direct sharing of your most important data in real-time, as well as the digitization of your workflows, so you can say goodbye to Excel sheets or manual work processes.
Integration across all parts of the company. This means that there should be a connection between the online store – financial management – warehouse – and procurement management, so there are no loose ends or weak links when a customer places an order with you.
A tool that can provide you with all 3 things at once is a digital inventory management system. It allows you to oversee product data, the supply chain and orders, automate your data flow and eliminate a lot of manual work, as it connects purchases, the warehouse, sales and finances.
In addition to streamlining the most important aspects of your business, an inventory management system also helps you pick all the low-hanging fruit you found along your journey through the four stages in this blog series, "Is Your Business Ready to Grow?":
For example, you'll be able to create all the product cards you want in an inventory management system so you have the most important product information in one place.
You can also pull up all the current and past reports on your purchases, orders and inventory, so you can spot trends in your sales and set a minimum inventory level for your products which allows the system to give you reorder recommendations.
Furthermore, with an inventory management system, you can streamline your order processing by sending quotes, creating sales orders, generating picking lists, packing slips and invoices in one workflow while organizing your warehouse down to the smallest detail, as you have the option to divide it into locations, shelves, rooms, and more.
Thus, if you acquire an inventory management system, you can give your business a solid push toward more efficiency, professionalism and organization, which increases the likelihood that the fire that drove you to start your business won't be extinguished anytime soon.
Want to Know More About Inventory Management Systems?
Since it's an important investment for your business, it's a good idea to delve deeper into what an inventory management system should be able to do for your specific company, as well as what the cost might be.
And getting a comprehensive overview can be challenging!
That's why we've created this blog for you, so you can gain more insights into the direct and hidden costs of an inventory management system.
If, on the other hand, you're interested in learning more about what a cloud-based inventory solution can do for you, you can book a demo with one of our inventory experts. Together, you'll go through your business and workflows to find the best inventory solution for your company.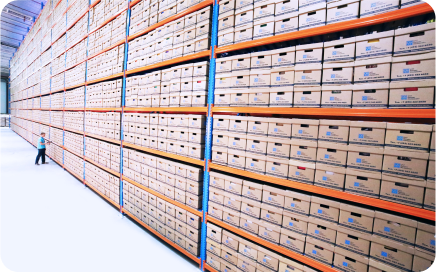 What is a Warehouse Management System - and Why is it Important?