How to Meet Demand on Black Friday
By Rackbeat November 17, 2022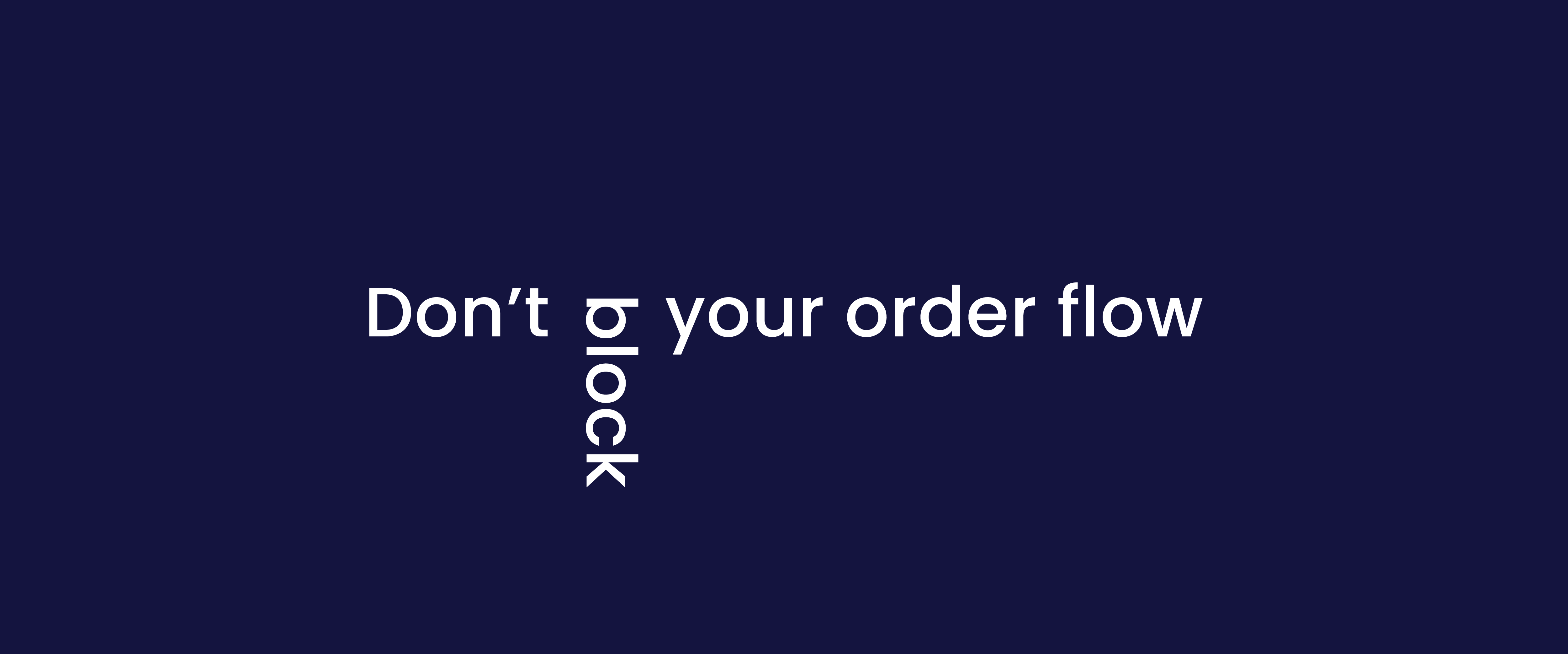 Black Friday is just around the corner. In fact, there is just about 1 week until Denmark's busiest day of shopping hits you, and that means you need to get a move on, if you haven't prepared your business yet.
Luckily, we have the perfect remedy for the imminent logistical struggles. If you're a business that has an inventory and deals in shipping and sales, then this article is just for you.
You'll find out how you market yourself leading up to Black Friday, create the best user experience, breeze through the hectic day with Rackbeat's integrations and what type of products you have to prime for the big day.
But first and foremost…
Why Is Black Friday So Important?
While Black Friday in Denmark may not look exactly like the American version, this holiday is still incredibly important for retail and wholesale across Europe and the Nordics. Year in, year out we see an increase in sales over the five days that stretch from Thursday (this year November 24th) to Monday (November 28th). If your store can present some showstopping deals, there's a great opportunity to snatch a piece of the enormous revenue cake.
November has become one of the key months of the year for Danish retail, in part due to the adoption of Black Friday. Christmas (and December) is still the uncrowned king of revenue, but it's important to note that a lot of the Christmas sales happen during the 5 days around Black Friday. We're talking about an incredibly opportune and hectic time, and that is why being on point is important, otherwise you might lose out on a huge percentage of the yearly revenue.
The most important thing for you is to be ready for the entire Black Friday. According to the payment service provider, Nets, the activity on the exact day dropped 5.9% last year from the "Corona year;" however, the expenditure for the entire week saw an 13.5 milion dollar increase.
With the enormous rise of sales, sadly a lot of logistical problems do as well. The warehouse, POS, shipping, webshop, and accounting software all need to be able to keep up, so revenue isn't lost in the process. Do you want to make sure that your customers are happy, your revenue is increased, and you don't stress out during Black Friday? Then keep reading, and pick up a good piece of advice or two, so you're ready for yet another record year.
So How Do You Get Ready for Black Friday?
There are multiple aspects involved in making a great Black Friday business strategy, but the following categories should provide a good foundation: customer experiences, tools, and selection of wares. These categories are exceedingly broad, but fear not – we are taking you through them, step by step.
Optimizing the Customer Experience
Good customer/user experience can and should be found in all aspects of your business. Everything from marketing to optimization of your sales flow can be found under this umbrella term, and therefore it is vital that you have a proper understanding of this critical discipline.
You should already be well under way with your Black Friday marketing campaigns, but there are (almost) always more potential customers you can snatch up. For example, you could do this through email marketing and newsletters, letting customers know when your sale starts. You could also offer a sample of the great deals you're offering on Black Friday, on social media, in order to build a sense of anticipation. In short: you need to make sure that your customers are aware of what they're missing out on, if they're not putting their money in your pockets on Black Friday.
Try Growth Hacking
Aside from the low-hanging fruit we've just described, there are a lot of Growth Hacking principles that you can use to enrich the customer experience and make your deals more eye-catching, thereby increasing conversion rates i.e. optimizing your sales. If you have a webshop, you could add a countdown at the top of the site, counting the days/hours/minutes/seconds to the beginning of the sale. A continuous live stream on Facebook could be another example of this, and both examples remind the customer that something is happening in 'X' amount of time. It also creates a sense of urgency, which can increase conversion rates, because the customers have a tendency to make quicker purchasing decisions under time pressure.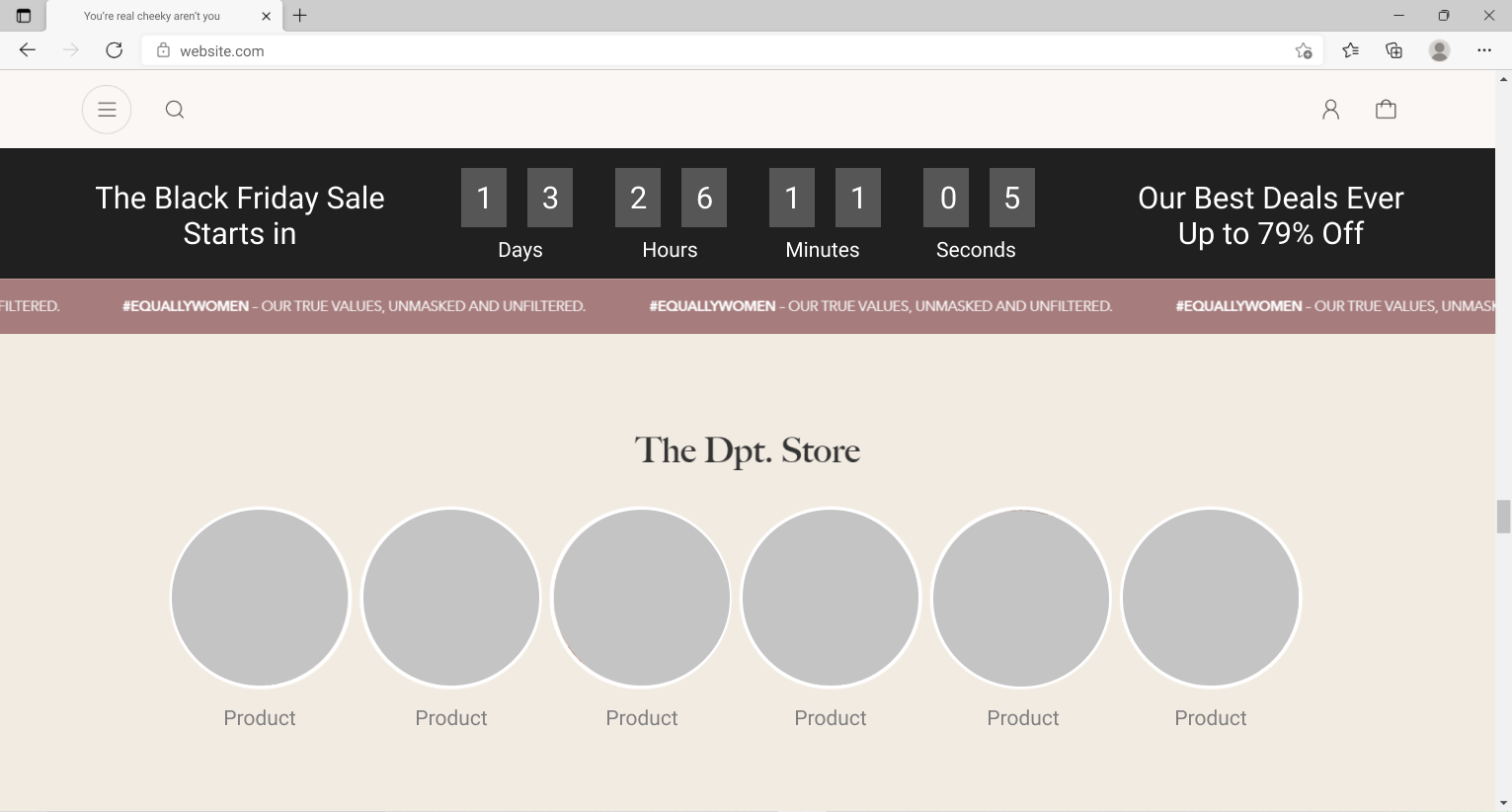 Example of a countdown banner
The customer experience is also important in relation to your website, and the click-through flow you find there. If a customer can't find the products they're looking for, they're going to move on to the next webshop. That's why it is a good idea to create a dedicated page or category specifically for Black Friday deals, so your customers get a visual overview of all the great deals at once, and in one place. This makes it easier and more enticing for customers to buy more. If there's an add-to-cart button directly in the grid view this is even better, as the customer won't have to click through to the individual product page. Less clicks means fewer obstacles for a purchase – thereby increasing your chances of maximizing your online sales.
Abandoned Carts
Abandoned carts present another challenge a lot of webshops are facing. Abandoned carts denote that a customer has left products in their carts without completing the purchase, either because they forgot, or because they started having doubts, and are, perhaps, now looking for deals elsewhere. A clear indicator that there are still products in the cart can help alleviate this problem, but there are other tricks you can deploy to increase your conversion rate, i.e. securing the sale goes through.
A lot of stores are starting to use SMS and email to address this issue. If you know the customer's phone number or email address you can (with caution, you don't want to seem like you're spamming) remind them of the products they left in the cart. In case the customer forgot you, and haven't been able to find comparable deals elsewhere, a reminder is a great way of finalizing the sale. Tapping into the sense of urgency from earlier, you can also inform them of inventory levels – if there are only a few of the given product left in stock.
The Personal Touch
A lot of webshops have begun using a new(ish) tool: personalized messages that update the consumer on the product shipment status. Something as simple as a handwritten note can give your customers a sense of  getting the personal treatment, thereby increasing the chance of them returning to your store soon. Hint, hint. Christmas is around the corner. Beware though, if you commit to this strategy, go all the way in.
If you decide to solely handwrite the names of your customers, while you serve them a printed message to go along with that, they are going to smell that something is rotten in the state of Denmark. So make sure you jump all the way in when you decide to dip your toes in the intimate pool of customer relations.
How the Right Tools Can Bolster Your Business
You will only survive the logistical equivalent of Vietnam, i.e. Black Friday, if you are armed with great software. Ideally, you will receive an army of orders which you cannot process manually without losing alot of time and energy. Then you also have to factor in shipping, warehousing, and invoicing. Luckily, there are lots of great software solutions out there and in the following section we'll briefly go over the different categories of solutions, and we'll highlight some examples of how they interact.
POS / eCommerce Platform
Whether you run your business online, from a physical store, or a combination of both, your customers need a way to purchase your products. Online, this typically happens through an eCommerce platform, and in the physical store through a POS-system. POS is an abbreviation for Point of Sales and it can be seen as the updated version of the old school cash register as it can be tailored to your businesses needs to a far greater degree – compared to their classic and generic counterparts.
There are a lot of fantastic POS-systems out there, and here at Rackbeat we're proud of being able to integrate with many of the best, brigthest and biggest, quickly, neatly and easily. On the POS side of things we integrate seamlessly with (among others) Servicepos, Shopbox and e-conomic. Shopify also has an omnichannel POS-module, if you're an online/physical hybrid store.
Shopify and WooCommerce are two of the most popular eCommerce platforms we integrate with, but we also integrate with a bunch of the smaller platforms. They all synchronize inventory levels and sales orders incredibly quickly between themselves and Rackbeat. The synchronization actually happens in real-time, meaning an online sale will reflect instantly in your warehouse management system and vice versa. That means you'll never "accidentally" sell products online that you don't have in stock.
Warehouse
Your warehouse is the heart of your business. When Black Friday breathes down your kneck, it is important you are on top of a lot of  all the most vital functions at the center of your business: your stock levels of a specific product, cost price vs sales price, product numbers, order numbers, invoicing, and much more.
Rackbeat is the platform that can help you automate many of the processes outlined above. When, for example, an order is placed on your webshop, it is automatically created in Rackbeat, fully equipped with an order number, product list, customer information, and profit margins.
In short: You're doing a lot less of the heavy lifting, compared to, for example, operating your stock levels in an excel spreadsheet.
Accounting Systems
If the warehouse is the heart, the accounting system is the brain that give you an overview of the moneyflow. There are lots of accounting systems out there, and it can be a good idea to research exactly which system that fits your business' needs. They vary greatly in functionality and pricing, and therefore it is difficult to provide a concrete recommendation, as the functionality and price need to match the business' existing IT setup.
We do, however, integrate with the most commonly used accounting software, including e-conomic, Dinero, and Billy.
During Black Friday it is important that invoicing is automated, otherwise a sizable chunk of revenue can be lost. If invoices are created manually, that is a full-time employee right there, and therefore it is essential to set up a reliable accounting system.
Shipping
If you're an online-only business, you are probably shipping out an insane amount of orders, and to make that task easier, it is a good idea to enlist a shipping management service. To tell you more about that, our colleagues at Shipmondo have helped us explain the benefits of using a shipping management service.
Shipmondo has experienced that one of the features the customers were most fond of was the deliverance to a parcel shop or parcel box. But that can pose great challenges for the shipping people and the delivery shops as they struggle to keep up.  Therefore you should add multiple shipping agencies. This can make your deliveries more flexible as you open up for more locations and home deliveries. With Shipmondo you can ship with GLS, dao, PostNord, Bring, Danske Fragtmænd, and DHL express, all in one place.
Shipmondo has gathered the Shipping agents' distribution plans on Black Friday, so you can get a better overview of what you'll be able to promise your customers.
We mentioned personalized messages for the customers earlier as a way of creating a better customer experience, and Shipmondo is a player within this field. They have a built-in tool on their platform that allows you to write completely personalized messages on both SMS and/or email. You can automatically add the information you have on the customer, such as name, package number and track'n'trace link. That helps you build a brand that seems closer to the consumer, and that is valued, especially on Black Friday.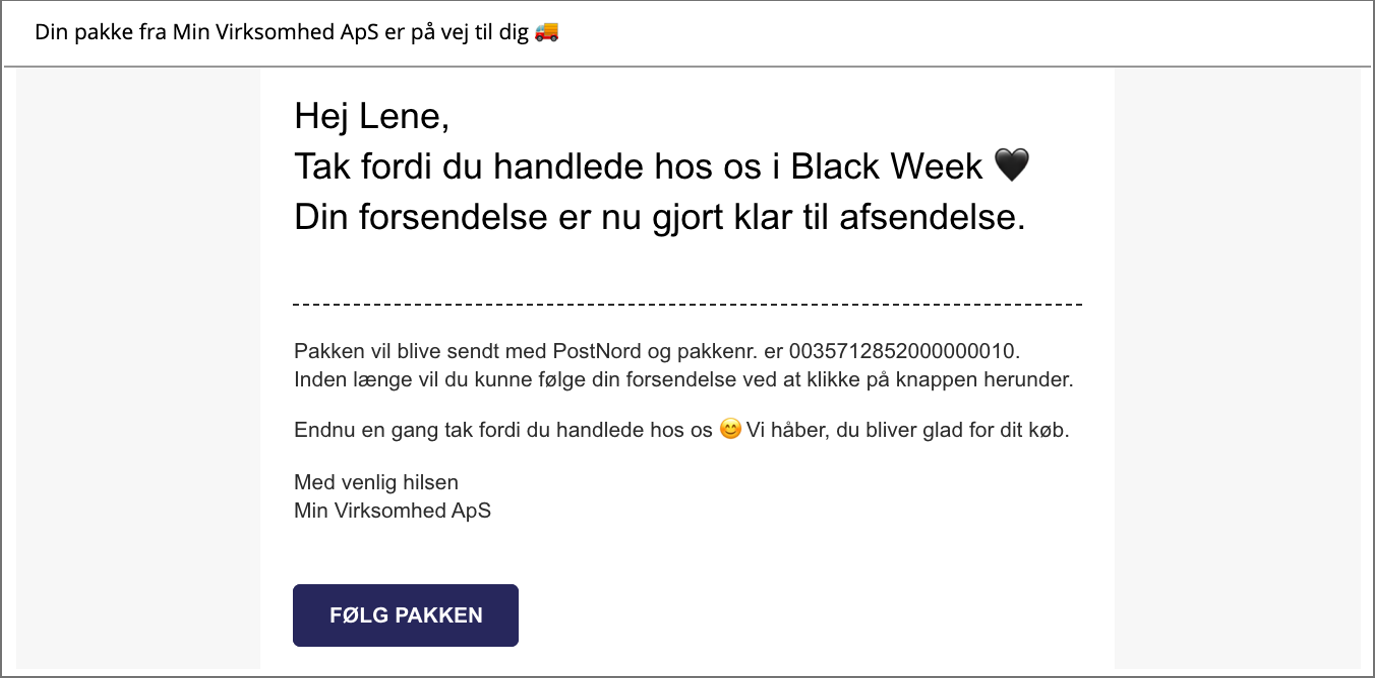 When you integrate your Rackbeat account with your Shipmondo user, data is instantly synchronized between the platforms. That means that whether you prefer to register shipping in Rackbeat or Shipmondo, the shipping is automatically created in the other system. It's completely free to integrate the two services, and with the integration you are getting an enterprise level-setup for a very reasonable price.
You can read much more about Shipmondo and the advantages they offer on their website: www.shipmondo.com
The Proper Product Selection
The third element you need to be on top of is your product range.
As the readers of the blog do not all sell the same product or have the same target audience, we're not going to recommend specific products. There are, however, guidelines for the 'type' of product that you should be selling on Black Friday.
Product with a High Profit Margin
Great deals are the essence of Black Friday, and a good way of attracting customers is being able to offer large discounts on the product card. If you're going to offer a 50% discount, it is a given that you need to have at least 50% profit margin on that product during regular seasons. The higher the profit margin, the higher discounts you can afford to offer.
Products with High Perceived Value
The products that are perceived as a luxury are great items to sell on Black Friday, as you can put a big discount on them. These products are usually jewelry, electronics or kitchen equipment that people have a hard time justifying the purchase of during the regular season, but which become much more persuasive when they're 25% off.
Bestsellers
The products that do well all year round are usually also some of the ones that do great on Black Friday, because customers are already interested in them during the year. They're primed to buy, and the extra discount is often more than enough to make them press proceed to checkout.
Dropshipping
If you're a dropshipping business it can be a good idea to look for new suppliers that offer products that are in high demand on Black Friday. We've written a seperate blog on Dropshipping that gives you the pros and cons of Dropshipping in 2021.
Surplus Stock
Almost all businesses have a sale at the tail end of a season because they don't want to be stuck with inventory that isn't going to sell in the coming season. Black Friday is a great enabler for the sale of these items. If your summer sale has left a surplus stock in your warehouse, then Black Friday is a top opportunity for reducing the price drastically and sneak in a few more sales of seasonal products before the year is over.
Great Advice For a 100% Discount
Black Friday is approaching rapidly, and we hope you've become even better equipped for the challenges your business is facing. With an optimization of the customer experience, new digital tools, and the right product range you can go extremely far and even make this Black Friday the best in your business' history.
Bring these tips along for the Christmas season as well, as the snow is getting ready to fall, and the two holidays overlap in a lot of ways.
Remember: Black Friday is the new black!
Start Using Your New Tools!
Black Friday is almost upon us and you should not procrastinate the decision to try out a Warehouse Management solution any longer. Rackbeat offers a free 14-day trial period without the need for committing to anything, or pulling out your credit card. You can work with your own data, in a fully functional environment, so you can start using Rackbeat over the Black Friday Weekend!
You can also hear more about how Rackbeat can help your business and integrate smoothly with the rest of your set-up. All you need to do is just book a free meeting with one of our inventory experts.
Also make sure to check out our great colleagues at Shipmondo – with Rackbeat and Shipmondo you can rest assured that the products are picked, packed, invoiced and shipped to the customer – no muss, no fuss.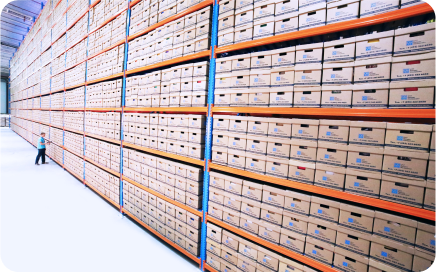 What is a Warehouse Management System - and Why is it Important?