You Name It, We Got It
Christian Kofoed has now, for the third summer, held the title: Co-owner of MobileAdds. A company that for more than 7 years has supplied components for Apple-based products to the device-selling stores connecting consumers with the world. And they are literally providing everything within the genre of technology and accessories such as: "Cables, chargers, everything inside the phones, the small spare parts. Covers. You name it, we got it."
Christian and his colleagues, therefore, have plenty of parts to keep track of.
MobileAdds actually have no fewer than "2800 item numbers," primarily ordered from China. This means that they need to be logistically sharp since they "order goods about 3 weeks before they're sold out – precisely because they come from abroad." It goes without saying that it requires a solid system to handle such an order flow.
Yet, the problem was that the software solution that managed the inventory, purchases and sales orders didn't have enough power in its battery to keep up. Christian and his colleagues often encountered disruptions when seeking help from the system:
"It was inflexible. For example, it was difficult to perform import and export of prices when we created new items and orders. So, we spent a crazy amount of time entering orders, creating new products and adjusting prices. And it's so important for us that it runs efficiently. Because we have many items that take time to enter and adjust."
Static on the line and sluggish order processes were no longer acceptable. So in the spring of 2022, Christian set out to find a more efficient solution to manage the movements of goods.
This is where Rackbeat's number popped up.
Rackbeat Had Surged Ahead of the Competitors by Leaps and Bounds
As we reach March-April, Christian browses around e-conomic's website, an accounting software provider, and comes across their partner Rackbeat. The name rings a bell, as he had considered them three years earlier. However, at that time, Christian didn't feel they were quite mature enough to deliver what MobileAdds were looking for.
But since e-conomic vouched for them now, there's no harm in picking up the phone and finding Rackbeat's contact information to see if they're on the same page.
It turns out to be a good decision. First, Christian has a "really good dialogue with an employee," who provides "really helpful guidance." Then he tries out a demo account, which convinces him of the system's qualities, as it's "very visual for us to see what we were getting into, and we get answers to the questions we had about the system."
So after transferring all their inventory, purchase and order data from the old system to the new one, Christian feels "quite proficient, pretty quickly." He realizes that "Rackbeat had surged ahead of the competitors by leaps and bounds" over the three years that have passed.
More specifically, Christian emphasises that the entire order flow, from purchases to shipping sales orders, runs more efficiently in the new inventory system:
"It's much faster in Rackbeat. We can export to Excel sheets very quickly and adjust prices. So the entire purchase invoice handling is better, including creating orders. And for sales orders, it's considerably easier to pick and create backorders than what we used to be accustomed to. About six months ago, we also purchased a scanner so we can scan while picking items. It has made things much easier for us, as we have almost no picking errors today."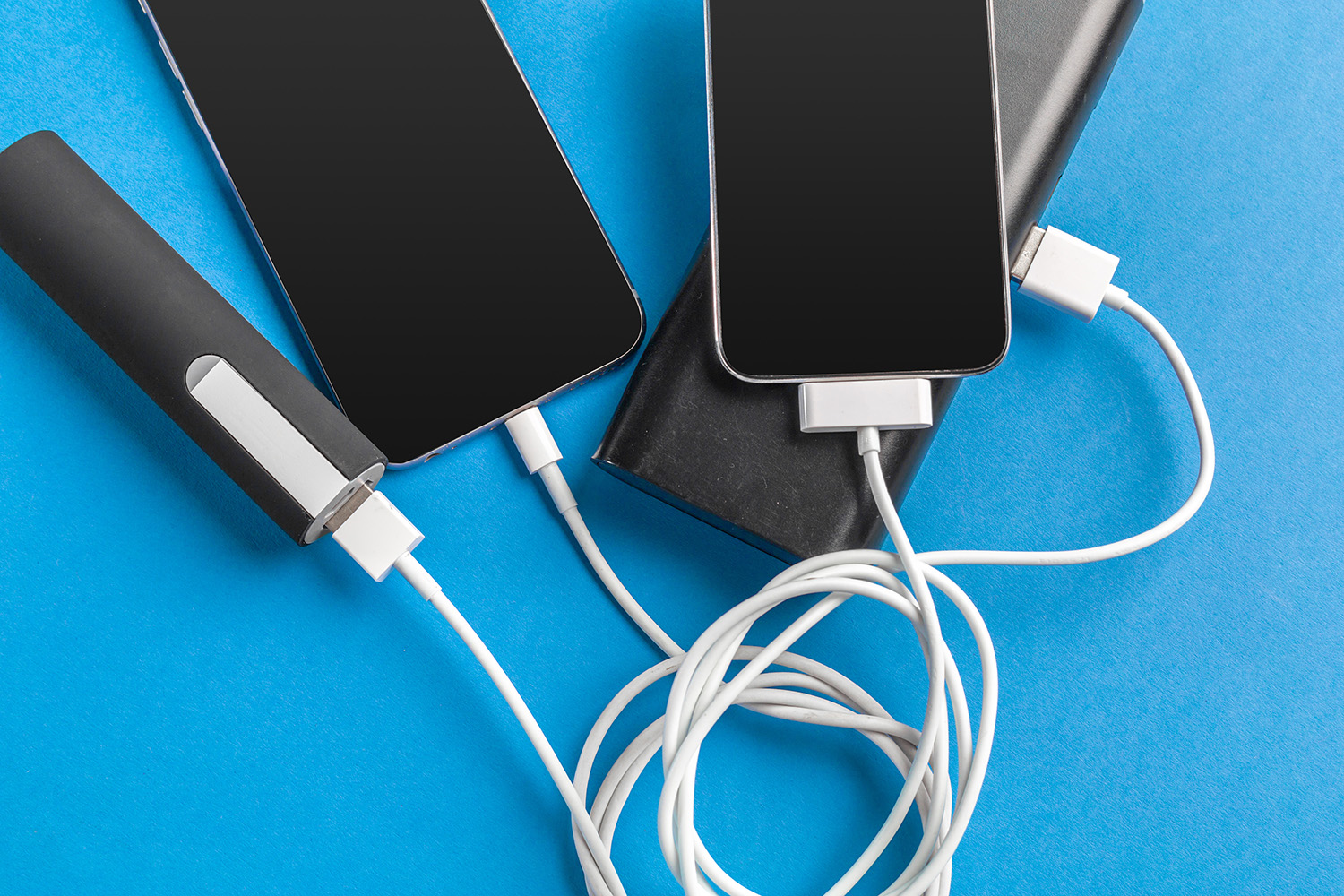 Another positive aspect is that MobileAdds now have their entire inventory, movements of goods and order management at their fingertips. Previously, they had to open a computer to oversee purchases, inventory and sales, but, today, Christian can access his inventory management system from his phone with Rackbeat:
"Rackbeat is compatible with Apple products. This means you can use Rackbeat on your phone or iPad – which is suitable since we sell iPhone parts. With the other system, we couldn't do that. You could only use Android. And since we only sell spare parts for iPhones, we don't use Android. But it's great that you can check your inventory on the phone. It allows us to provide better service, more accurate service."
Everything seems to be running smoothly for MobileAdds today. However, neither Christian nor Rackbeat run out of power when it comes to fueling improvements.
Helpdesk, Recommendations and System Development
Christian has only encountered a minor bump in his workflows once as the signal between the system and their needs was unstable for a brief moment before it was fixed. It was "two of our orders, some sales orders, that didn't match. They weren't there – ghost orders. But it was resolved."
Otherwise, Christian is able to manage most things on his own. He utilizes Rackbeat's helpdesk when questions about the system arise: "I usually check the help articles first, and I would guess that 50% of the things I need are resolved there."
Thus, Christian definitely hasn't regretted choosing his inventory solution since he "would switch back to it today if time was reversed," and he has also recommended Rackbeat to somebody he felt should ditch the spreadsheets:
"I've also made sure you got at least one customer. The company had progressed to a point where they needed inventory management and not just an Excel sheet."
And it's not just optimizing other users' workflows that Christian assists with. He also has some suggestions for how Rackbeat can improve MobileAdds' daily work in the system:
"I don't know if you could create updated guides if new features come out. Maybe the 5 latest instructional videos or guides where you say – 'We've updated this and that.' It would make people see it ahead of time. So, isn't it possible to see what you have in the pipeline?"
Exactly that question will no longer go unanswered. Measures have already been taken so that Christian, and all other customers, can let their good ideas flow freely and keep track of whether they come to fruition.
Because when MobileAdds calls, Rackbeat answers the phone.
Share Your Suggestions for New Features and Follow the Improvements
Just like Christian from MobileAdds, you can now share your suggestions for new features and improvements in Rackbeat. We have created this page for Rackbeat feature ideas, which also appears as a pop-up window within the system itself, in the upper right corner titled "Community," where you can send off your best ideas.
All Rackbeat users can then vote on which suggestions they feel they could benefit from. Then, we will bring the ideas with the most support to the developers and determine if it's possible to implement. You can always track the status of your suggestion on the page as well.
Furthermore, you can now see which new features have already been implemented in the inventory system on Rackbeat's system updates page.