Stability and Tailwind on the Deck of e-conomic
Since the turn of the millennium, the Danish company Seacom, with Carl-Johan Jensen at the helm, has helped ships reach the harbors of the world with the assistance of their communication systems. The systems connect captains and crew members by allowing vital information to flow freely through the many floors of the vessels. Thus, products, passengers and crew can return to land unscathed and on time.
And it is no exaggeration to state that the compass of Seacom points in all directions of the seven seas. As Carl-Johan notes, Seacom's route goes from the headquarters in Aabyhoj to the manufacturing in Stovring, both Jutland, Denmark, to the installation contractors in Holland.
From there, the systems board ships in Europe, Asia and North America:
"We ship to the whole world. This thing behind me is going to Malaysia. In a minute, I'm sending spares to Florida. But the market is dominated by the many shipyards in Norway. We do our manufacturing in Stovring, where we also have a warehouse, and from there we send our products to Holland. And then I have my office warehouse right here. I also have a company that manufactures my headsets. So I basically have three main locations to manage."
Due to this international framework of Seacom's business, they need structure to manage the order flow. And to help uphold this, Carl-Johan has used e-conomic's inventory management system as an anchor for a long time:
"My experience with e-conomic has been very good. I think it has been an amazing to system to work with, actually. With e-conomic, it is obvious that somebody sat down and said: 'Let's make a little, user-friendly system for all the small businesses.'"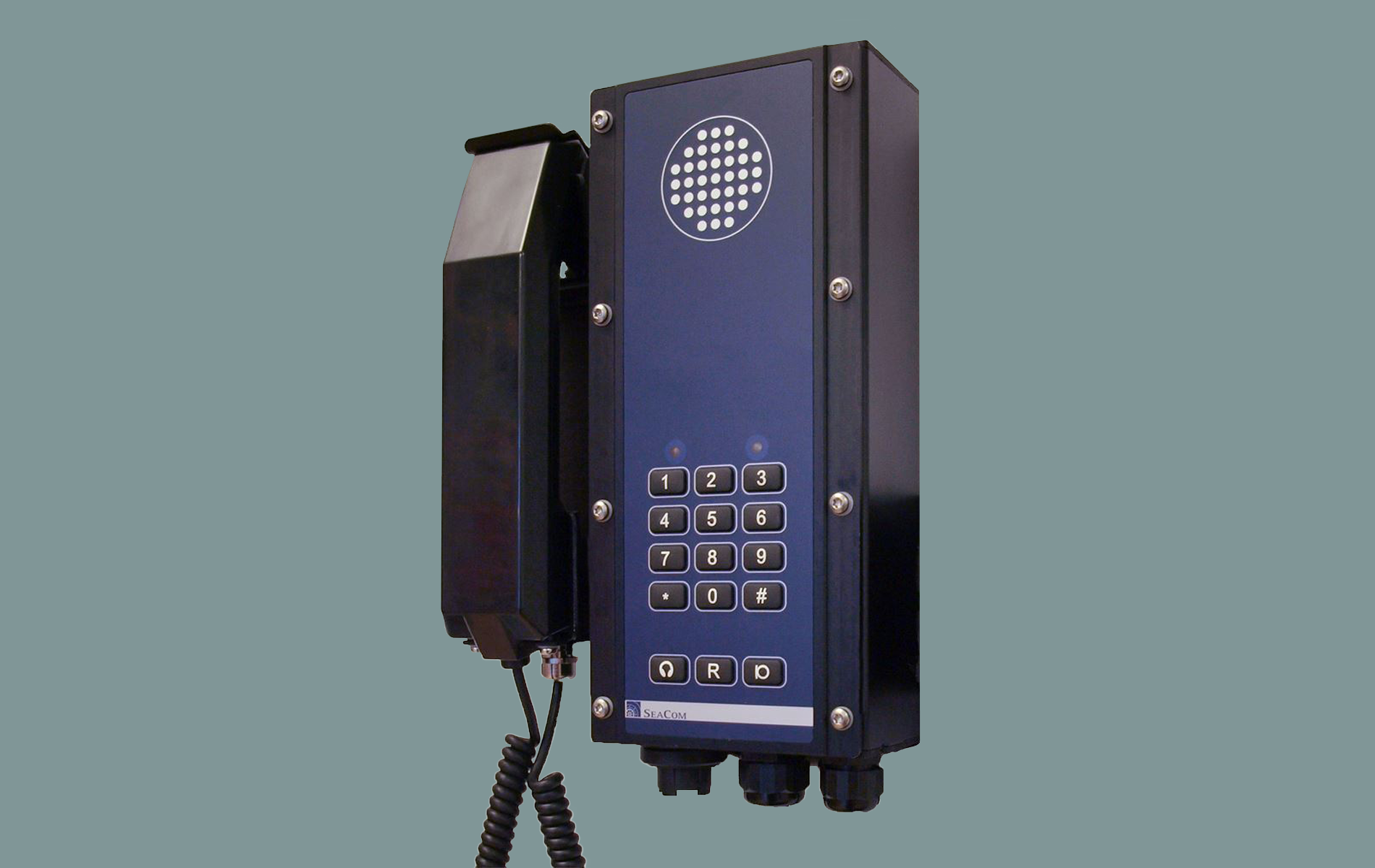 Yet, life at sea is volatile. Out of a clear blue sky, a storm will quickly follow the rays of the sun, causing spindrift on the deck and toss and turns of the ship. In the same way, the realities of the tech world can alter and change the terms of your business in a second.
In the scope of his binoculars, fundamental changes for Seacom also start to emerge for Carl-Johan.
At Sea in a New Vessel and Unknown Waters
Just as everything seems peaceful on the deck, Carl-Johan receives an e-mail in his inbox. The message was clear:
"We have listened to you. And we will replace our IMS solution with the more functional IMS by Rackbeat. This means that the old IMS by e-conomic will shut down on the 31st of December, 2023."
When you suddenly have to re-arrange your workflows and learn a completely new system, your first reaction will often be affected by some animosity.
Carl-Johan also feels a tinge of annoyance as he reads the news – notably the idea of having to make sure his ocean of data won't fall overboard in the moving process:
"Right then and there I thought 'Oh no, oh no – that's two weeks of hard work transferring data.' And then there are all the layouts of order confirmations, invoices and credit notes. So it was a heavy message to absorb. You know that you don't just simply change systems without a fight."
Thus, it seems like a time-consuming learning and installation process lies ahead. Especially since Carl-John already is painfully familiar with how much can go wrong when you have to integrate a new system – as he struggled with C5 years ago: "You're looking at some hard work ahead of you. With C5, it was impossible to get started without hiring a technician for 14 days."
As a consequence, the transition from e-conomic to Rackbeat could easily make Seacom capsize if the user-friendliness and the start-up help weren't optimal.
On the other hand, Carl-Johan could also find a nice surprise for himself when he set sail with his new inventory management system.
Because he does see areas that need some improvement in e-conomic's IMS such as "the contents of the individual product cards were rather simple" and it can also be a challenge to make things "presentable in your offers."
He was also still very fond of e-conomic's ERP system – and they were recommending Rackbeat, after all.
So, will Carl-Johan make it through the storm and return safely on land?
On the Right Course with Rackbeat
Carl-Johan quickly realizes that the stormy fronts that could have hit Seacom have been called off when he gets in contact with the system and one of Rackbeat's IMS experts. He is namely giving a lifebuoy consisting of assisted migration – which can be seen as a U-haul for people without an inventory management roof over their heads.
Carl-Johan describes the process like this:
"I have received some great support – it has been amazing. First, I went to a very insightful webinar that gave me a good feel for the system. Then, I said 'go' to one of the technicians who assisted and helped me move important data from my customers and product fields. After this, I got the chance to skim through the dashboards and settings, so I could say, for example: 'I want all my languages to be English." And then the technician did it for me. My assistance has been priceless."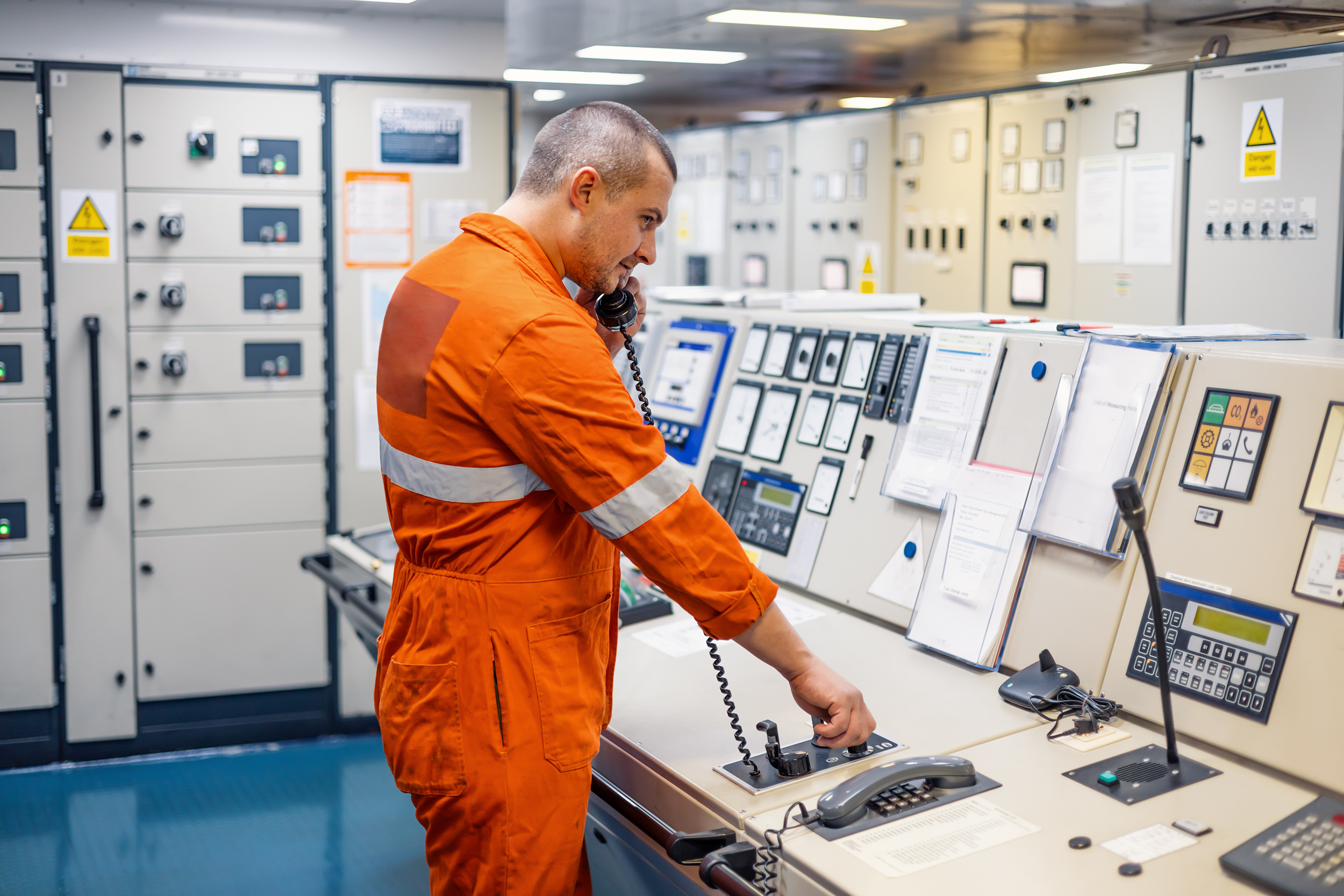 Therefore, the move has proved "much easier than expected" and the "transition relatively simple." Carl-Johan can therefore use his inventory management system "24 hours" after the assisted migration.
Here, he realizes that Rackbeat is quite intuitive and user-friendly as it resembles e-conomic's structure and logic:
"I have used e-conomic's IMS and order management for quite some time. I know how my software when I see it. And these two systems look quite alike – for the most part. The difference isn't that big and I just get used to it. Now, it all runs smoothly."
Today, Rackbeat acts as a link between the warehouses, manufacturing and installation in Aabyhoj, Stovring and Holland, and Carl-Johan utilizes most of the functions in his workflows.
However, where Rackbeat really gets the job done is when it's time to send out offers with images attached, which is "something the customers love," and these are then converted into the orders that the ships receive around the world.
Thus, following a little assistance with the IMS move and a brief period of getting used to the new system, there are no functions that Carl-Johan misses from his old inventory management system.
Therefore, he would recommend other e-conomics users to jump aboard Rackbeat rather than seek new solutions as "it is really unnecessary to look for alternative systems." To him, Rackbeat has become "indispensable" and "the most important tool" in his repertoire.
As a consequence, Seacom is on a safe journey with Rackbeat at the bridge.