The Storage Placed in the Arms of Nature
The sky is greyish, the mud on the ground feels nearly solid and the temperature seems well above the freezing point at the 18.000 square meters outdoor storage facility in Næstved, Zealand. This provides the perfect conditions for Lars Ingemann, who owns the manufacturing company HC Betonelementer, to begin his immense concrete production. Out here, you are a slave to the wayward mood of the weather gods as they can halt your business at any minute:
"When your manufacturing is paused, you look at huge losses because you don't get to produce what you expected. For example, we were really affected by the frost, and when it is too cold, the concrete won't harden. Then we are stuck. So simple. So we are really dependent on the weather."
But Lars, who took over the 22-year-old business last year as it needed "a fresh young lad," is very hands-on, as he likes to say. He fights the cold with fan heathers and when his eyes tell him that it is time to reorder "500 tons of stone," he calls the supplier directly. And it doesn't seem like Lars is rattled by a little adversity based on how he handled inheriting a heavy, overloaded inventory:
"I had a lot of surplus manufactured items from the previous owner we needed to get rid of. 400 tons we needed to scrap. So, I had to do a lot of cleaning around here because you need structure, right?"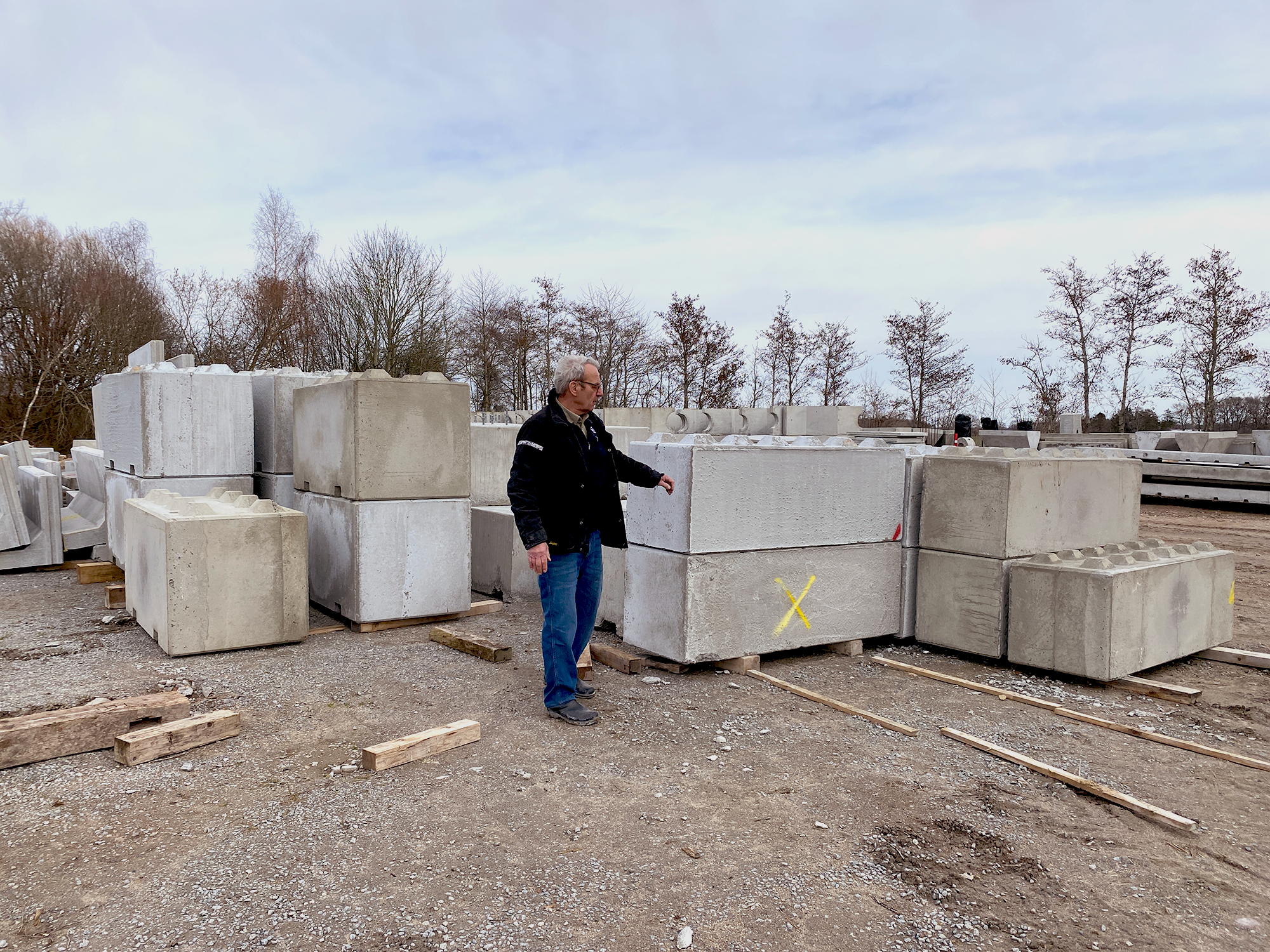 This notion of having structure is important to Lars. Yet, even though many tasks can be performed manually, he knows that if the concrete is to be grouted on time, then you need to systematize your business. Whereas the former owner sent his administrative work to his accountant or managed the manufacturing from a board, Lars was familiar with the advantages of using a software system to help smooth the operations.
Now, there are plenty of tech solutions on the market. So which one do you choose?
A New Inventory System in Line
Lars wasn't a complete novice when it comes to technological aid as he had worked with several systems, such as Navision and Uniconta. Yet, the most reliable software to him was e-conomics' system:
"I was very fond of e-conomic. So I wanted to find a system where I could apply the knowledge I have picked up from my tenure with them. Something that could be integrated with their system."
Therefore he gave them a call to hear if they had something that could help him out with systematizing the stock of finished goods, manufacturing, invoicing and his order management. And, surprisingly, the e-conomic salesperson pointed to something called "Rackbeat" rather than e-conomic's own inventory solution, which would soon be excluded from the product line:
"The guys at e-conomic told me that their system wasn't really the best in the business, but that they had a module called Rackbeat instead. So I researched the market a bit. However, Rackbeat was the only system that complemented e-conomic perfectly."
As a result, Lars bought himself a new inventory management system following his conversation with e-conomic. But, just as you can't forge a concrete edge on your first day at vocational school, you need some training to be fully confident with your new software. And even though Lars had explored all corners of the ocean when it comes to software solutions, he was rather surprised when he first took a dive into Rackbeat:
"I didn't feel it resembled anything I knew from before. It didn't look like e-conomic and it didn't look like Navision. Neither could I find any similarities with Concord at first glance. And from what I remember, it didn't look like a Visma product either."
When your boat is sailing in unfamiliar waters, it may seem a bit uncertain that you'll make it all the way home safely. Hopefully, Rackbeat would prove to be an asset rather than another obstacle like the Danish winter.
How would it all pan out for Lars?
Rackbeat Cements the Efficient Manufacturing
Even though Lars is not afraid to take matters into his own hands, he also realizes that good support is not something to frown upon. Therefore, he decides to contact Rackbeat's customer success in order to hit the ground running with his new system. It must be added that, for Lars, it is alfa omega "to speak to a real human being" rather than argue with a chat for hours. And this is where Rackbeat stands out in a tech world where automatization is king, as Lars is guided by a person of flesh and blood from the very beginning:
"Rackbeat is special! I wasn't paid to say this; but, the support I got was truly outstanding. I was met by a person who really took his time and listened, which was really needed, as I had some minor issues at the beginning. Yet, we had a good, long talk and then we solved them. I was never told: 'Don't call us anymore.'"
Thus, after Lars received a little bit of help and got used to his new workflows, he could reap the benefits of the new system. It seems like it has become an integrated part of HC Betonelementer today, as Lars laconically answers "everything," when he is asked about what he uses Rackbeat for.
However, since Lars is not ungenerous with his words or shy, he also elaborates a bit on this. He explains how Rackbeat has a positive impact on most aspects of his business – from the offer-making and creation of orders to the manufacturing process and invoicing:
"We don't sell anything that hasn't been created in Rackbeat. None at all. Because, in Rackbeat, we can always go back and check what we send to the customer half a year ago, for instance. What did he pay and what measurements did the items have? I always create offers in Rackbeat, as well. And if the customer accepts an offer, I will change its status to an order.

Then, I carry the order into Rackbeat where I can craft something called a 'manufacturing order.' And it describes exactly what I have sold and the dates of delivery for the orders. All the invoices are created in Rackbeat and all the finished products are also created in Rackbeat."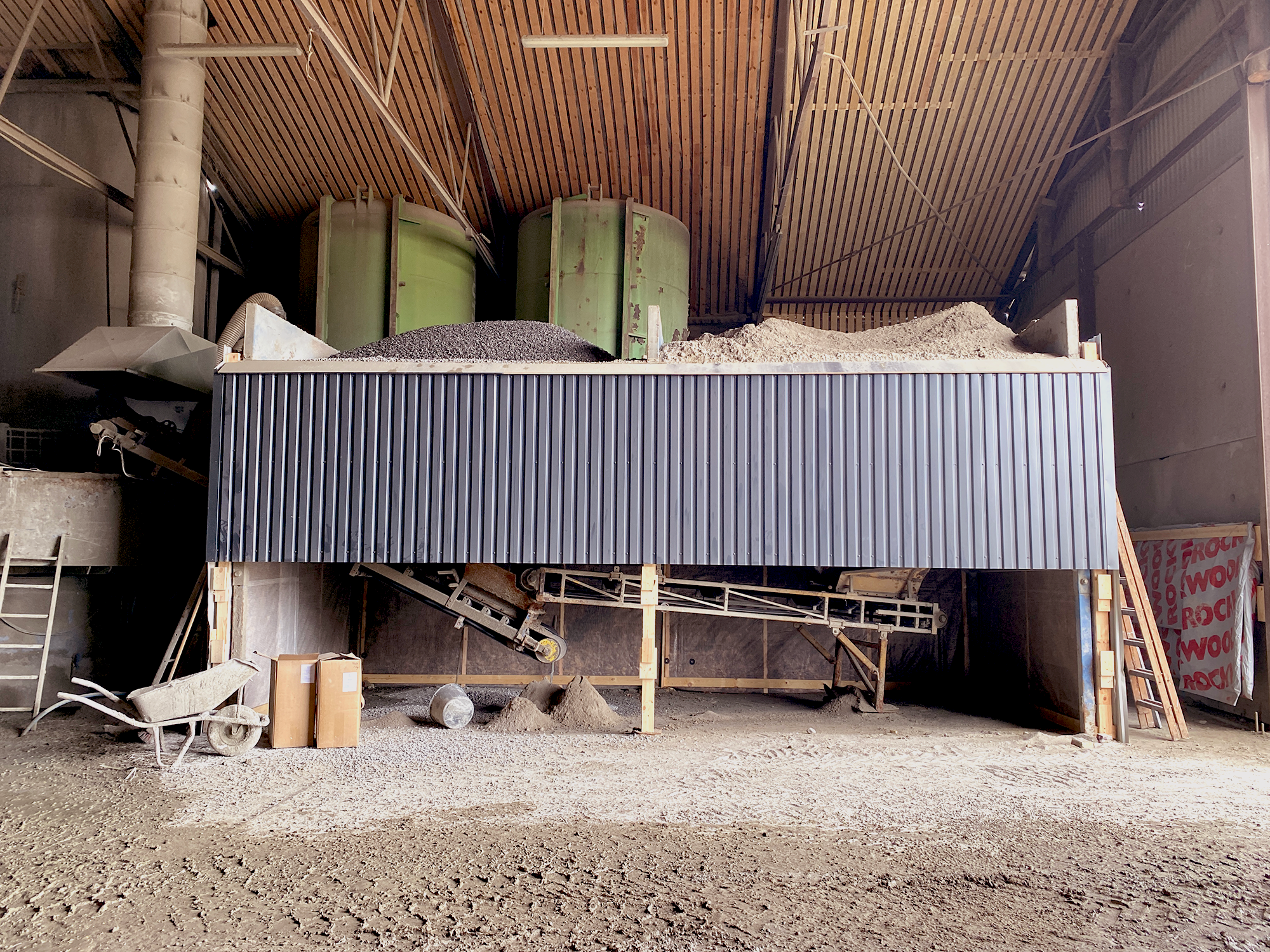 Today, both Rackbeat and Lars' manufacturing run smoothly, which means that Lars doesn't need to seek assistance in customer success any longer. However, it is nice to know that there always is somebody who will lend him an ear when he needs to talk:
"I don't call so much anymore. It was mostly in the beginning. But I know that you will answer the phone if I decide to call you. You never leave me hanging. Now, I only speak to the support once a month when I call to hear whether they have done their homework and handed in their school assignments. If they have been kind to their mothers when they visit them."
Yet, even though Lars is filled with satisfaction, "I started with Rackbeat from day one and I haven't regretted it one bit," he still offers suggestions for new features and improvements during his friendly conversations with customer success. Both he and Rackbeat are namely fully focused on optimizing their products so they are ready for the future.
And Lars is completely convinced that the developers at Rackbeat will deliver the goods: "One day I will have all my wishes fulfilled – I am certain of that: Because Rackbeat never lets me down."