Rackbeat has been featured as one of the best Startups in Denmark by Beststartup.eu!
By Rackbeat October 13, 2021
This week we shared the news that Rackbeat has been nominated for Ernst & Young EY Entrepreneur of the Year award, specifically in the category Startup / Scale-up. You can read more about our nomination here.
At Rackbeat we take pride in continuously contributing to the development and innovation of the IT landscape. Therefore, we are excited to once again share some exciting news!
Beststartup.eu
We have been showcased by beststartup.eu as part of the Top Computer Startups & Companies in Denmark and Top SaaS Startups & Companies in Denmark. Beststartup.eu features the best European companies, businesses and innovations across the European Union and the UK. Among other things, they create lists that highlight some of the most innovative and groundbreaking companies out there.
We're thrilled to be featured, so a big thank you to beststartup.eu, and big congratulations goes out to everyone else featured as well. Especially our partners over at Visma e-conomic!
Users First
Rackbeat is a cloud-based, user-centered, SaaS company, and we've built our product with an API first strategy approach. The mission behind that is to easily integrate a wide range of services and software to play in tandem with our product.
This creates a hub for our users, where data flows freely between all systems, platforms, and departments. In this way, Rackbeat becomes an integral part of daily operations, a platform that connects all elements of the supply chain. In practice, this means that Rackbeat can serve as a constant, reliable WMS that can integrate just as easily with your ERP system, as it can with your e-commerce platform. For example, we help webshops manage their inventory and orders every day, ensuring smooth data flow between their ERP-, shipping-, and webshop systems.
Beststartup.eu has also showcased Rackbeat as a part of Top Retail Startups and Companies in Denmark and Top E-commerce Startups and Companies in Denmark. We're thrilled to be able to help retail and e-commerce businesses grow in Denmark. Our system integrates seamlessly with the largest e-commerce platforms like Shopify and Woocommerce, and we're helping keep track of inventory and order management daily.
Here at Rackbeat, we're extremely proud and thankful for the recognition of our hard work and great software. From nominations for awards to being mentioned on lists of startups to watch.
Our Warehouse Management System (WMS) is making waves, because of its approach to democratizing an industry where the products are usually either very expensive, difficult to use, overly complex, or all of the above.
Let's get in Touch!
Did you know that Rackbeat WMS can improve the efficiency, profitability, and quality of your daily operations? If you want to learn more, you can book a demo, sit in on a webinar, or simply just give us a call. If you'd rather toy around with the WMS yourself, you should register for a free trial.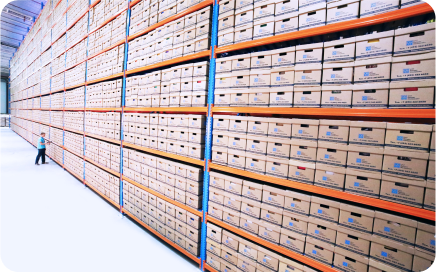 What is a Warehouse Management System - and Why is it Important?